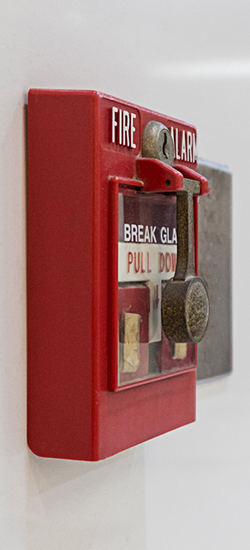 Fire Alarm Design, Installation, Inspection & Service
ePro Services inspects, installs and services fire alarm systems. We perform thorough inspections and tests of fire alarm system devices and verify that the signal is being sent to the monitoring station to ensure compliance with all state and local codes. Following the inspection, we send a computerize fire alarm test report and certification.

Annual fire alarm, sprinkler and fire suppression system inspection and testing is essential for a variety of reasons, including:
System integrity and operational assurance — Only a regularly tested and properly maintained fire alarm system can be counted on to provide advance warning that allows for evacuation in the event of fire. A malfunctioning fire alarm system can result in the loss of life and property.
False alarm reduction — Fire alarm systems that are poorly maintained are prone to false alarms due to the accumulation of dust and other contaminants. Fines for false alarms can be significant, and no one wants their local fire department to deploy unnecessarily.
Protection from liability — Ignorance is no excuse. The testing of all fire alarm systems is required at least once a year. While it is up to the local fire marshal or inspector to enforce these mandatory obligations, it is the building owner's responsibility to follow the law. In the event of an actual fire, the consequences of an untested or improperly maintained fire alarm system that results in the loss of life or property can end in prosecution and severe financial penalties.
Discounted insurance rates — Many insurance carriers offer a discount to building owners who provide proof of regular alarm system testing and maintenance.
Our software system will keep a record of when inspections are due so you never have to worry about being delinquent on required inspections. We can also provide training in the proper use and maintenance of your system so in a fire situation everyone will be prepared to respond appropriately.
"Peace of mind at reasonable cost, delivered by People who care"
is the foundation of our customer service.

Phone

Our Hours
24/7 Emergency Service | 2 Hour Response Time
Office Hours:
Monday - Friday
7:30am - 4:00pm