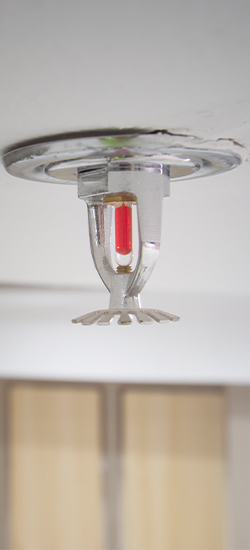 Fire Sprinklers
Fire sprinklers have been known as the most effective form of building fire protection. The varieties of systems that ePro Services designs, installs, inspects and services include:


Wet & Dry Sprinkler System
Pre-action Systems
Stand Pipe Systems
Fire Pumps
Fire Hydrants
In-rack Hose Systems
Deluge Systems
Foam Systems
Inspection, Testing and Maintenance
To ensure their reliability, fire sprinkler systems must be inspected, tested and maintained in accordance with the requirements of the National Fire Protection Association (NFPA), your local Authority Having Jurisdiction (AHJ) and your insurance company.
We compile a complete report of inspections, explaining any deficiencies and recommend corrective action to be taken according to recognized care and maintenance standards. Detailed computer generated reports of all inspections are kept and copies of inspection reports are sent to you and other agencies requiring reports, at the completion of inspections.
Emergency service for fire sprinkler systems is available 24 hours a day, 365 days a year.

Phone

Our Hours
24/7 Emergency Service | 2 Hour Response Time
Office Hours:
Monday - Friday
7:30am - 4:00pm